Stamped CONCRete in bangladesh
Stamped / Textured Concrete Flooring for Outdoor Floor:
Stamped concrete floor is the best system to add exceptional colors plus textures to your concrete patio, walkway or sidewalk. Now a days stamped concrete can duplicate the architectural look and texture of brick, slate and stone in any design plus color mixtures. Stamped concrete can be used for patios, swimming pools, sidewalks, driveways, outdoor and indoor floors. This stamped concrete building materials makes it less expensive, durable and minimal maintenance.
Stamped Concrete products:
Your ordinary concrete walkway, driveway, patio or swimming pool area into amazing prettiness, visually attractive, standard architectural appearance. You can come at MG Corporation, we give to you affordable price, best products & service. Our experienced & skilled team give you best stamped concrete product concept & application. We're importing Stamp concrete products / materials such as hardeners, realize agent, sealer, pattern or stamp, stencil, color dye, pigment from Malaysia and UK and selling to contractors, agent, retailer and also doing complete projects in Bangladesh with reasonable price.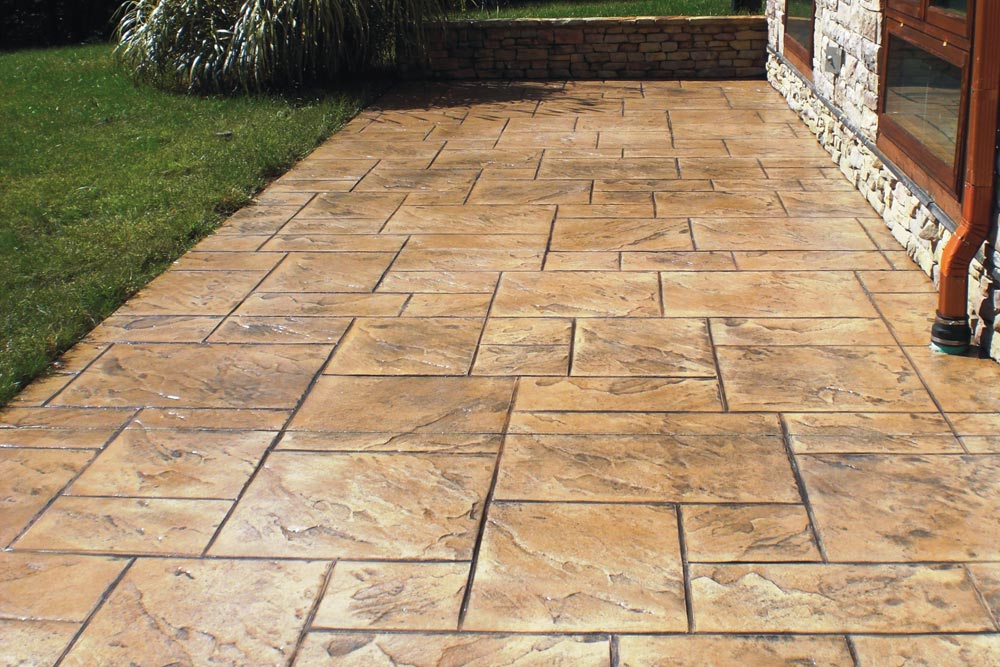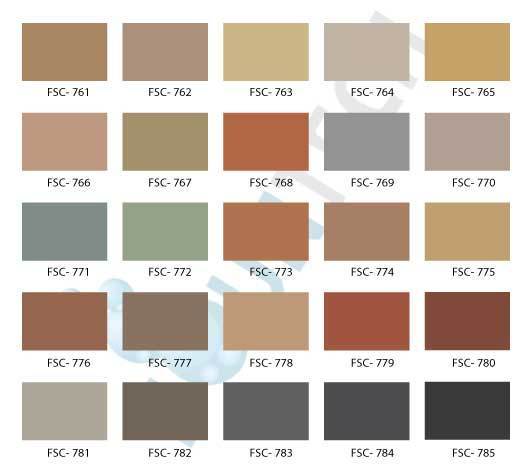 Apply Process:
Since stamped concrete replicates the look of natural materials like brick, granite, wood, stone and also slate. We have comprehensive range of colors, designs and textures available, stamped concrete could be used to make natural visuals at a portion of the charge to make such a convincing floor, the exact tools, resources and also skills are required. With an expert professional, the perfect stamped concrete flooring could be applied in some simple steps.
1st Step:
Casting the concrete into the preferred part that is the act of pouring the concrete. Once poured, the concrete would be compacted as well as leveled to the required thickness.
2nd Step
After surface is leveled, the Color Hardener would be spread over the surface by hand.
3rd Step
Concrete float would then be used by hand on the lately prepared concrete in order to make a smooth surface, also making the concrete for step 4, floating also eliminates any surface flaws.
4th Step:
With an accurately smooth surface, the Color Release must then be shaken over the surface by hand. Now we are ready to stamp flooring. Piece the stamping tools altogether, Apply weight to the stamping tools evenly and also use a textured wheel over any areas which need more definition.
5th Step
Over the curing period, dust + dirt must be power-washed off the surface.
6th Step:
Release Cleaner would then be used to eliminate residual ingredients with dirt. Release Cleaner could be used to wash away any dust or else residual material and sealing the concrete. Its not depends the color but also growths protection.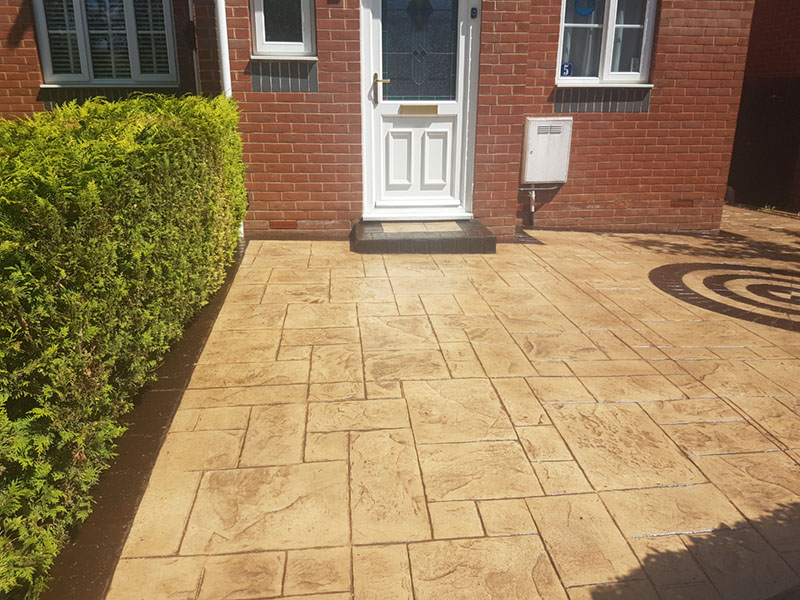 Anti-Static Epoxy Flooring (ESD Resistant Flooring):
Stamped Concrete Usage Area
Kid Playground
Outer Ways
Garden Roads
Terraces
Roofs
Facilities:
Stamped concrete is permanent
Handles excess water better than pavers
More effective and durable, especially on slopes
No retainer curb necessary, as required on most paver applications
Unlimited selection of colors
Less maintenance required
No weeds or vegetation in joints
High-flex structural strength