Metallic Epoxy Flooring:
Metallic epoxy flooring is crystal-clear quite simply 100% solid epoxy, Metallic Mica glitter-like pigments are mixed into an epoxy resin and hardener then poured onto the prepared floor. After that pigments mix with epoxy and also apply by paintbrush or roller give a three-dimensional, swirly look. The application technique is determining the final look of the floor finish. Therefore, it's significant to apply with skill experienced and trained applicator for attaining the desired finish.
Finally Its look like is a smooth and high glossy metallic finish that has an exclusive and subtle sparkle. There are many of creative application systems can be used to create your own exclusive style. Demand for Metallic Epoxy floor is becoming popular day by day because of those who just want a clean, shiny and durable floor. Metallic finish creates a modern look. The perfect textures and visual effects of the floor make it extremely bright with the use of a glossy mirror effect.

MG Corporation give you Metallic epoxy floor coating supply n apply over all Bangladesh. We are Import Metallic Epoxy Chemical from Germany, Malaysia and China. Our trained applicator apply it without worries. We're offer you very reasonable price and world class application service. If you have any question and learn more and more please contact us.
Living Room Metallic Epoxy flooring:
We are offer you to Metallic epoxy for your living and dining space. You could be conscious of metallic epoxy floor coating. Some of you see this wonderful looking exclusive and elegant floor in , Europe, USA, Middle east or other develop countries. Some may be puzzled by what material is being used, how long it sustains, durability, glossy, color. And some may be thinking if a metallic epoxy floor coating is right for their needs or not. Eventually, metallic epoxy floors are looks like a colored glass or natural stone as well as looks like a slate. Every design color and finish are completely unique, which you can't see anywhere else.
Decorated Metallic Epoxy Flooring:
Attractive looks, our metallic epoxy floors are also known for their durability so they're suitable for heavy use – like in workshops, show rooms, garage gyms hotels,, schools, restaurants, etc. Application process is easy and quick. after installations next day can be useable.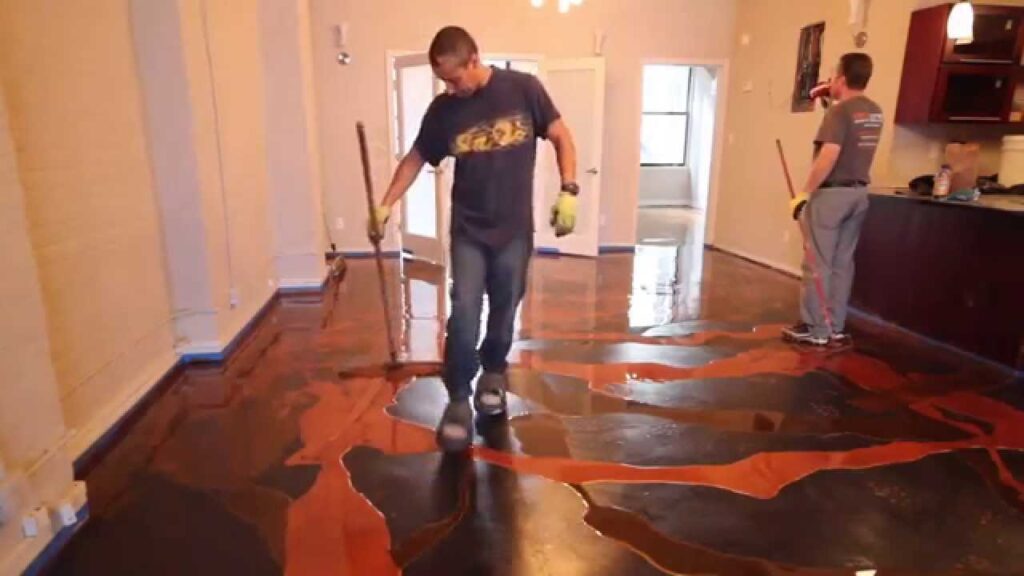 Metallic Epoxy Flooring Uses Area:
Commercial Spaces
Hotels & Restaurants
Conference Halls
Party Centers
Shopping Malls
High Traffic Areas
Metallic Epoxy Flooring Advantages
Maintain very essay
Aesthetic improvements
Its high abrasion resistant
Chemical & Stain resistant coating
Anti-microbial, anti-fungal
High gloss finish