Exterior Motto:
1) Balancing Shapes With Symmetry:
Like in all types of design, balance and symmetry play an important role in achieving a well-designed space. The facade of every home needs some semblance of balance and symmetry in order to appear pleasing to the eye and properly designed.
Whether it is the eye-catching appeal of a symmetrical Georgian home, where the door is centered and the windows equally flank either side, or a home where the balance is achieved through pointed roof lines or dormers that are equally placed among the exterior.
There are numerous ways to achieve a proportional home exterior—some through obvious symmetry, while others are not as apparent. Either way, a properly designed home has  an exterior that is proportional and balanced.
House Materials and Textures:
With the plethora of options, it is very difficult to decide what materials we should use on our home exterior. Between cedar shingles, vinyl siding, aluminum, brick, wood, stucco, steel…how do we choose?
It is best to balance durability with aesthetics. Of course, you want the exterior of your home to reflect your personal style— are you a country guy/girl? Then you may want tumbled stone and cedar shingles. Are you a modern minimalist? Then you may prefer the lines of sleek steel or simple wood panels.
In order to avoid costly mistakes, it is always best to consult with a skilled design architect. There are also a lot of online visual tools that can help you see what your material choices will look like before you make that final financial investment.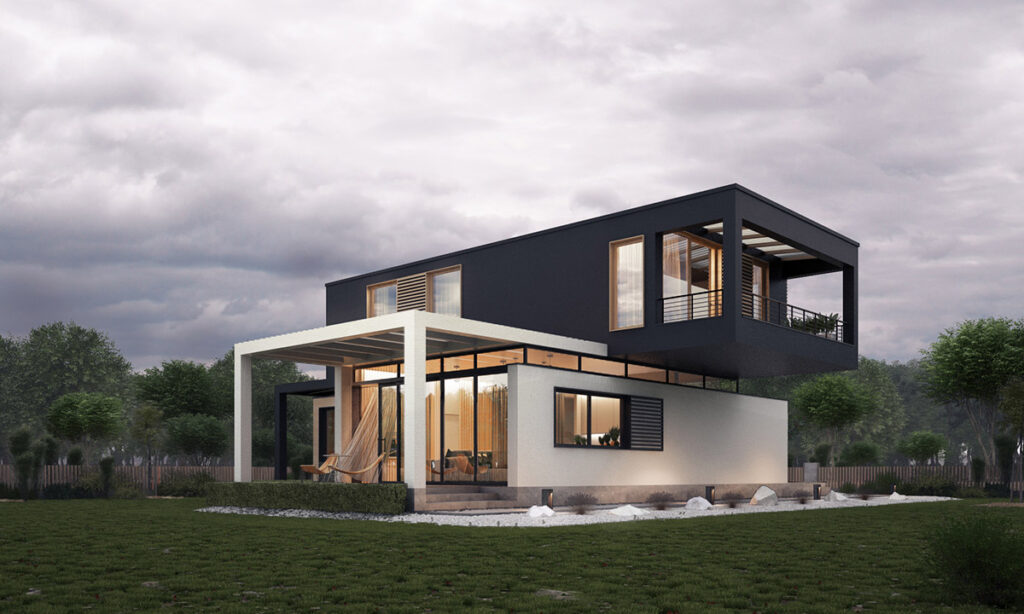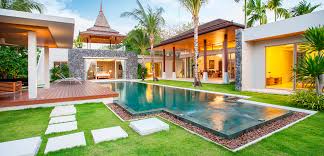 Exterior Color Combinations:
Oh, the cornucopia of color choices! How do you decide what is the right color for your home exterior? Do you go bold or basic? As in all decorating, color choice is vital—it can hide flaws or when done poorly, draw attention to flaws.

Suggest that a safe and effective approach to color placement is to select two tints or shades from the same color strip a few shades apart. Either the lighter or the darker shade could be used for the body and the opposite for the trim. The a third contrasting accent color could punctuate the door.
Color can play up so many features of your home exterior. Paint your front porch a bright fresh white to draw the eye to the cozy entrance, or make your too-tall home look shorter with a dark color on top and a lighter color on bottom. The ways that color can trick the eye and play up the positive are endless!