Features
<Excellent resistance to the affect of wide range of chemicals
< High strength and durability, Superior resistance to abrasion
< Solvent free and non toxic
< Good griping surface
< Antimicrobial that inhibits up to 99.99% of bacteria
< 100 % solids material, no noxious during application
< Designed for heavy domestic or light industrial use
< VOC less than 50 g/L
Application Field
Recommended for the food and beverage, pharmaceutical, laboratories, hospitals, chemical factories to produce a decorative seamless performance self leveling floor system. It is an extremely high strength floor topping designed for use wherever food and safety standards must be met. It can be applied on most sound substrates including concrete, quarry tile, brick pavers, wood and metal floors. It will restore deteriorated concrete in to a better than new condition
LEED Requirements
FLOORFORT EF flooring system meet the required VOC and emissions requirements and therefore contribute to LEED EQ Credit 4.2 &4.3 : Low-Emitting Materials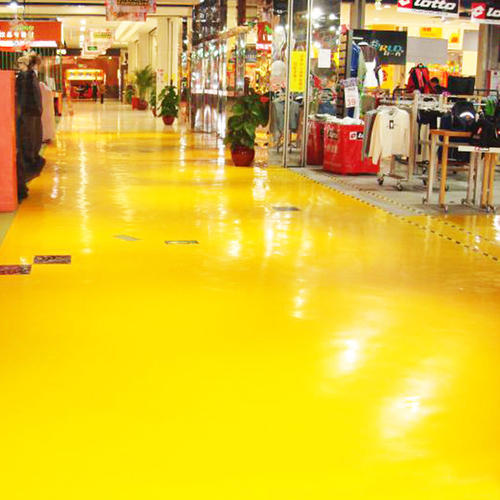 HACCP Requirements
FLOORFORT EF food safe flooring system meet the requirements of HACCP to service environments of highest possible hygiene food and beverage safety standards.
Application Surface Preparation
The substrate (concrete) should be one month old and fully dry, clean and sound. The surface must be free from dust, oil, curing compound and any foreign material. The substrate should be moisture free.
Cleaning of Tools
Clean all the tools and equipment with Organix Solvent immediately after the use
Storage
Store under ware house conditions, in the original unopened packs. Shelf life: 12 months under conditions below 45°C.
Health & Safety
Flash point 52°C, may Irritate to eyes and skin. Avoid breathing fumes, Wear suitable gloves and eye/face protection. Wash hands with water after use.