Brief Flake Epoxy Flooring:
MG Corporation supplying Flakes Epoxy Flooring system which is a chip mixture flooring system that is created in combination with slices of various colors. Instead of the usual Mosaic Floor for residential or commercial space, this great floor design is being used splendidly. This floor offers more benefits than the ordinary Mosaic Floor.
We offer the Flake Epoxy Flooring in Bangladesh. Its unique beautiful color design makes it easy to match your home or office decorations.
This floor is most suitable for dirty areas, kitchen because the small dirt isn't simply visible in this kind of floor and it's not visible even after spots or scratches. Apart from this, its unconventional or smooth Finish makes a natural emotion. For this reason, minimum almost all households in Bangladesh are using this kind of flooring in kitchens.
Our attractive multi-colored seamless flake flooring system is a very famous and a decorative finish for garage floors, amenities, kitchen floors, retail shops and also showroom floors.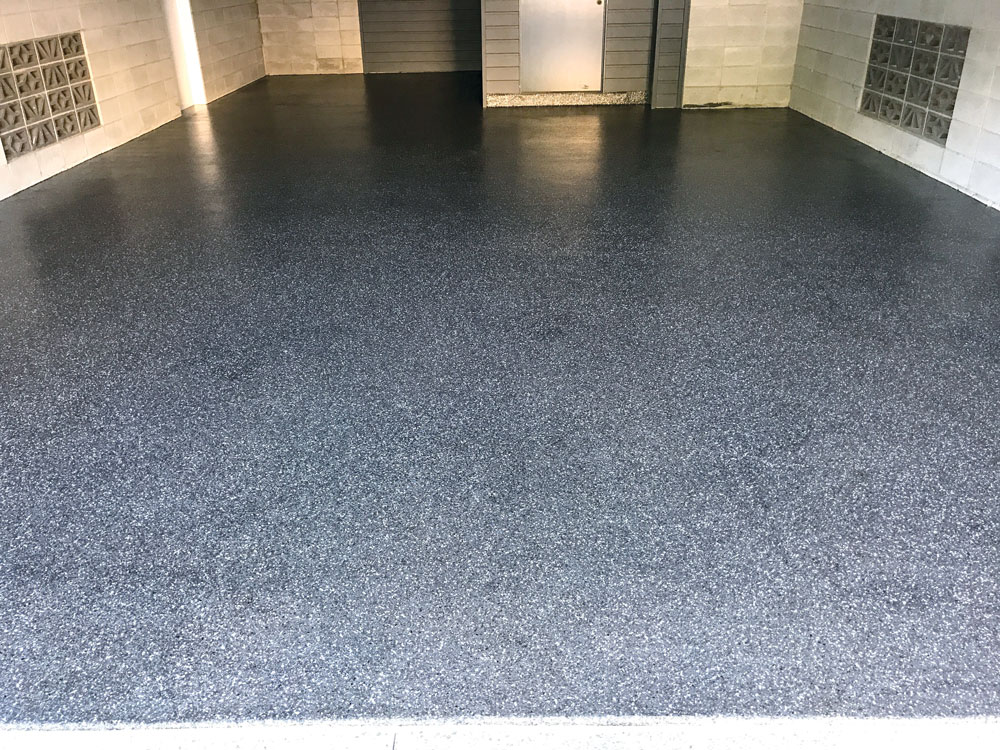 Popular Flake Flooring Built
Flake colors could be mixed and also matched to decant in with surrounding surfaces by flake. Flake seamless flooring covers of a two pack heavy duty epoxy resin base coat inlayed with multi-color chips/flakes and over coated with a series of polyurethane top coats Smooth flooring could be useful to concrete, fiber cement sheeting in either conventional smooth or non-slip finishes.
Floor junction & coving to the wall plus could be installed over coated if prerequisite to create a constant seam joining the walls plus floor together Flake seamless flooring deals various size flakes lots of color range. Flakes stone to provide that designer polished concrete look. Flake flooring solutions would not fade or change color as we just use non yellowing UV stable polyurethane in our systems. The finish is more then durable, resistant to cracking, scratching & also scuffing. Flake flooring is resilient to most solvents and also oils. Catering to hygiene and delivers a bacteria free environment. The absence of grout, joint lines in a smooth flake floor system improves the fresh ability,
Area of Use:
Conference Halls
Party Centers
Shopping Malls
High Traffic Areas
Commercial Spaces
Hotels & Restaurants
Advantages:
Chemical Resistant
Easily Cleaned
Cost Effective
Excellent Aesthetics
Qualifies for LEED Projects
Environmentally Friendly
Limitless Design
Seamless Surface